WORDPRESS DEVELOPER - FREELANCE
We are a small marketing agency with BIG goals. We currently work with a variety of clients, both big and small, and as we grow and increase our workload, we are hoping to bring on board some new talent to help us take our business to the next level.
We run as a completely virtual company, so we are able to offer some flexibility when it comes to workload and days required. With this, however, we expect freelancers to COMMUNICATE. This is a team effort, so keeping an open stream of communication among team members is vital in maintaining forward motion with our projects.
Create and customize new Wordpress websites from our library of theme templates or build custom sites from scratch (.PSD >> HTML) for brandbliss and our clients

New website development, redesign, maintenance, and critical and time-sensitive repairs.

Improve the SEO and site performance (technicals/Core Web Vitals)

Implement Wordpress plugins to add new functionality to improve the sites, that play nicely with existing plugins or suggest new that all work together

Find and deploy processes and tools to make our website creation and deployment process faster and smoother

Write custom scripts to import data from our client's old site(s) into their new one(s)

Review and test sites meticulously before deploying them live

Manage the website infrastructure including backups, reports, software updates, and troubleshoot any issues that arise

Meet and exceed goals for deployment speed, quality assurance, and customer satisfaction 

Collaborate with brandbliss team to execute on all client projects, join in on client meetings
Effective management of time and ability to produce cost-effective delivery.

Demonstrate the value of work to the customer, and ensure the work provided is of value.

Manage projects and assignments on schedule, and within budget, and effectively manage influences and impacts to schedule and budget.

Maintain the currency of Wordpress required skills for the development of state-of-the-art websites.

Ability to work server-side in support of WordPress.

Functional skill with CSS and HTML.

Knowledge of site optimization in regard to web development.

Precision when it comes to migration best-practices 

Adobe skills or similar for image optimization and scaled images.

Can manage multiple website projects at one time, with the willingness to do so.

Good customer-facing skills (when required), with the ability to listen and to establish rapport, to ask the right questions, and to quickly establish specifications from non-technical people.

Troubleshooting and problem-solving skills.

E-commerce platform knowledge, such as ticketing & registration systems, payments systems, shopping carts
Send a short note using the box below - What unique skill sets you believe would benefit the brandbliss team (unique contribution)? What is one piece of work that you are most proud of and why (please attach a portfolio or link to work below)? When you are able to start?
Seniority Level – n/a
Employment Type – Freelance (less than 40 hours per week)
Industry – Branding/Marketing/Graphic Design
Job Functions – Website Prototyping/Building/Modification/Core Web Vitals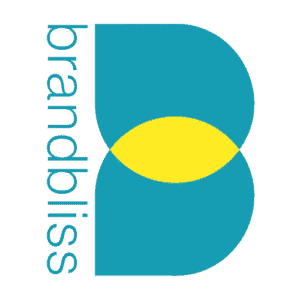 Branding/Marketing/Graphic Design