We write to inform or we write to perform, it's all up to you.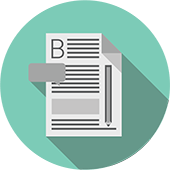 Copy Writing Services That Resonate
WORDS STRUNG TOGETHER WITH PURPOSE AND STYLE.
What you say matters, our copywriting services are designed that way. Communicate with your ideal customers by using the right words crafted to make them nod and lean in to your message. They nod because what they read makes sense to them. They lean in because what they read makes so much sense they'll wonder how you know them so well (and not in a creepy way).
Don't be tone deaf. Listen up
We go to great lengths with you in our strategy exercises to really uncover all the unique aspects of your business. In doing so, you can rest assured, that all the copy we write for you will be consistent giving you that perfect tone.
Good copy keeps them reading. Great copy provokes them to take action. How the words strung together makes all the difference. Well written copy sends a message that you care and they can expect the same level of professionalism when they deal with your company.
We write to inform or we write to perform, it's all up to you.
If you like a balance of copy chock full of benefits and useful information about your product or service, then you can. Actually, you can get started right now if you're serious. You can schedule a call right now. If you'd rather chat about our services, then feel free to drop us a note on the right. Either way, we're excited to talk with you about our copywriting services!