JUNIOR GRAPHIC DESIGNER - FREELANCE
We are a small marketing agency with BIG goals.  We currently work with a variety of clients, both big and small, and as we grow and increase our workload, we are hoping to bring on board some new talent to help us take our business to the next level.

We run as a completely virtual company, so we are able to offer some flexibility when it comes to workload and days required.  With this, however, we expect freelancers to COMMUNICATE.  This is a team effort, so keeping an open stream of communication among team members is vital in maintaining forward motion with our projects.  
Creative layout and design of all digital materials, including - social media platforms, apps, emails, general web interface design with the direction of the brandbliss team.

Creative layout and design of all printed materials, including - Press Ads, branding, graphics, banners, posters, and signs with the direction of the brandbliss team.

In-depth knowledge and mindful of web responsiveness, digital platform design guidelines, and asset creation dimensions. 

Work with the brandbliss team to implement and deliver innovative, convincing, and compelling graphic design campaigns across multiple channels and multiple clients.

Successfully manage program of work - multiple concurrent projects.

Ensure all design and branding is consistent and aligns with brandbliss's client's style guides.

Assist with brandbliss agency design projects as required.
Must have expert knowledge of Adobe Creative Cloud products in particular Photoshop, Illustrator, and InDesign.

Strong conceptual, typography, design, layout, composition, editing, and production skills.

Strong digital technology knowledge and design skills.

Proven ability to meet deadlines in a high-pressure environment and manage simultaneous projects effectively.

Ability to produce projects from conception through to completion.

Animation experience and After effects knowledge would be desirable.

Strong work ethic. Is accountable, works smart, and pushes self and others for results

Relates and works cooperatively with people across levels, functions, culture, and geography to achieve shared goals

Excellent communication skills, both written and verbal, and is effective in a variety of communication settings i.e. one to one, small and large groups, and among diverse styles and position levels

Innovative and comes up with useful ideas that are new, better, or unique

Learns quickly. Takes on the challenge of unfamiliar tasks
Send a short note using the box below - What unique skill sets you believe would benefit the brandbliss team (unique contribution)? What is one piece of work that you are most proud of and why (please attach a portfolio of work below)? When you are able to start?
Seniority Level – n/a
Employment Type – Freelance
Job Functions – Design, Art/Creative, Marketing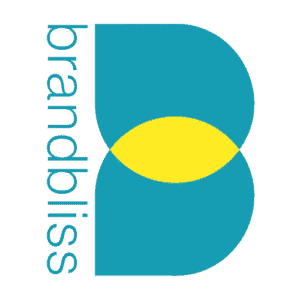 Branding/Marketing/Graphic Design