A spokesman for your brand you completely control.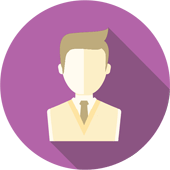 Mascot Character Design With Personality
GIVE LIFE TO A CHARACTER YOUR CUSTOMERS WILL LOVE.
Countless organizations have benefited from having uniquely recognizable mascot character design attached to their company. From Geico's Gecko and Kelloggs' Tony the Tiger to University of Florida's Gator and Notre Dame's Fightin' Irish Leprechaun – we've grown to love and trust these characters.
A well-mannered spokesman for your brand
Your mascot has all the advantages of a friendly face with none of the faux pas human error can sometimes create. Selecting a character or mascot for your business tees up plenty of opportunities to connect and engage your audience with a consistently warm, positive character who garners goodwill for your brand.
Endless possibilities create opportunity.
Let brandbliss create an dynamic mouthpiece for your brand that engages customers and inspires brand loyalty. Our talented graphic artists can breathe imagination and life into your company's brand, personifying what makes you unique for the marketplace.
Want to stand out? Call us for your next mascot character design project. Schedule a call with us at a time that works for you or shoot us a note and let's talk about the possibilities.