Your logo is not your brand; it's your face to the world.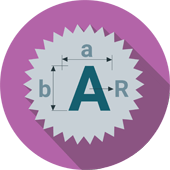 Logo Design So Simple It's Complicated
CREATE A VISUAL IDENTITY THAT BREAKS DOWN ALL BOUNDARIES
A logo is a mark that makes a company or brand identifiable. It's a beacon of promise and hope, built on the trust you'll work so hard to maintain. All the sacrifice, dedication and achievement summed up in one image – now that's powerful.
An investment in a solid logo design pays perpetual dividends for smart businesses.
As your branding company we'll make sure you have a distinct image, one that's recognizable in a crowded marketplace. Whether it's an emblem, mascot, abstract symbol or word mark, your new logo will have the perfect blend of color, design, functionality and visual appeal.
Your logo is not your brand; it's your face to the world.
It's one of the many assets that make up your brand. It reassures your customers that it's your product or service they can depend on. Simply put: it's your company's purpose visualized as the heart and soul of the company.
Let us create a logo design for your company today. You're a few clicks away from a distinct logo that'll set your brand apart from the competition.