River Valley: Caring For
and Guiding Families
Summary
RiverValley Pediatrics is a small board-certified group of pediatric and adolescent physicians and providers that provide the highest level of personal care to children and families across the tri-state area.
Challenge
RiverValley is a small practice that competes with big names in the county. To build a reputation of trust and instill confidence in parents, we needed to help RiverValley overcome their disorganized brand and website, which was left behind from a non-responsive marketing consultant.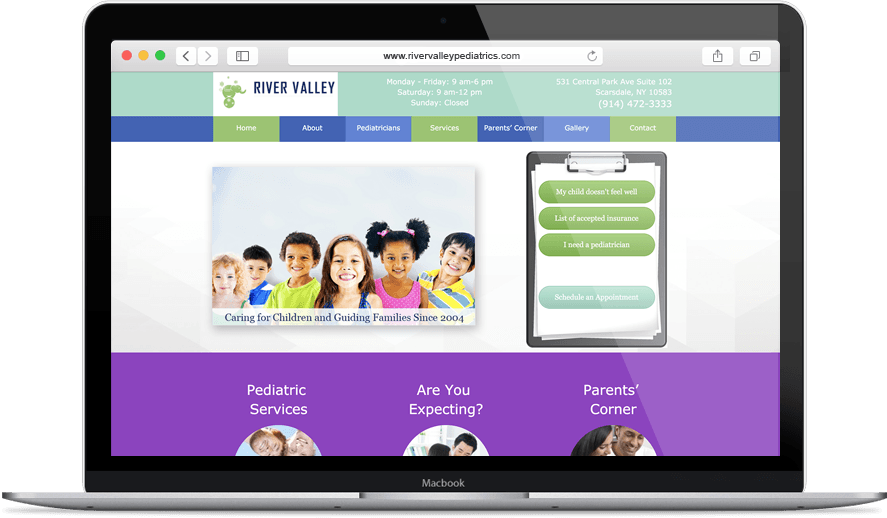 Strategy
For a new patient, trust begins before they ever step through the doctor's door. Our approach was to improve patient perception, helping parents—especially new parents—feel confident choosing RiverValley as their family practice. To create a warm, welcoming website we needed to make it mobile and tablet responsive for ease of use.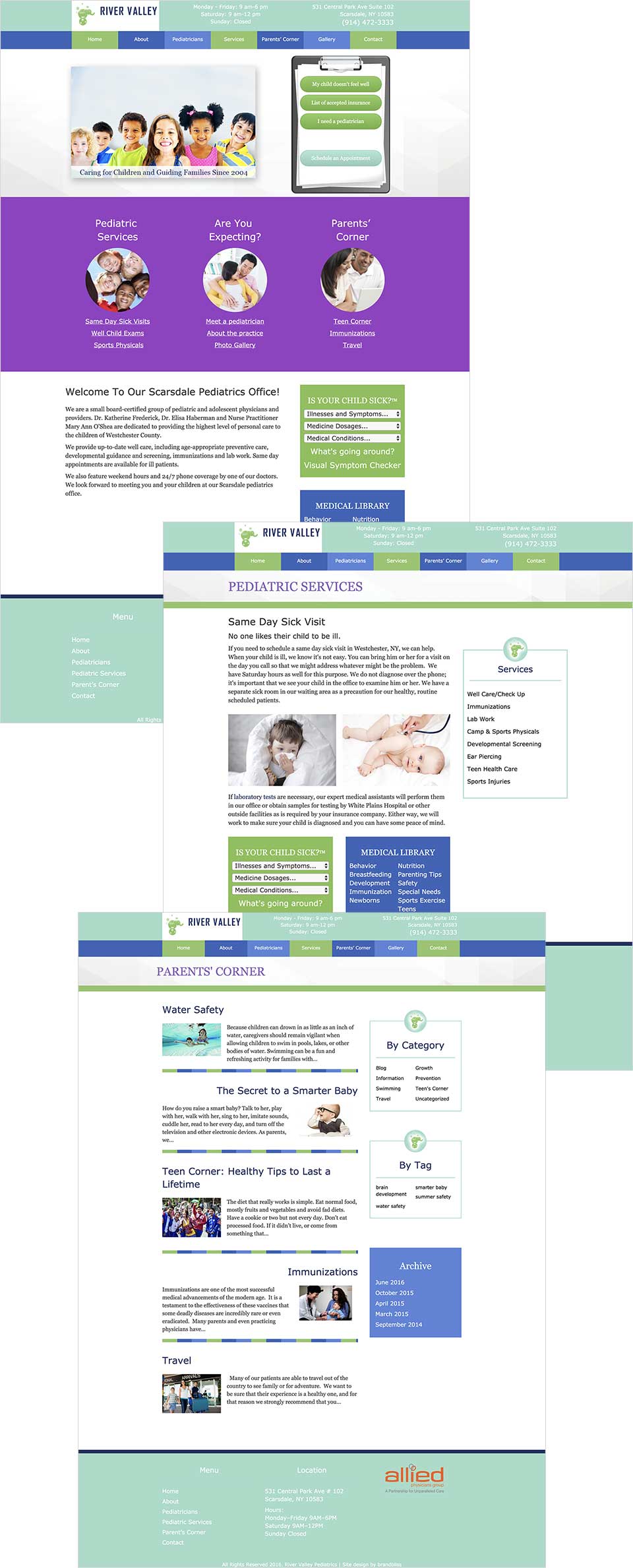 Results
A beautifully designed website that makes it fun and easy to get to know RiverValley and their physicians. We included strategic SEO which resulted in consistent rankings, visibility and traffic.
By incorporating an editable medical history form to the site, we brought convenience to patients and efficiency to physicians. Careful copywriting took RiverValley's brand to the next level with new taglines, excellent bios, and thoughtful touches throughout the website.
Direct response increased significantly once we included four key options to the home page. Every visitor instantly sees these options and on seven out of 10 sessions one of the options was chosen and the task completed.