A business name means more than you think.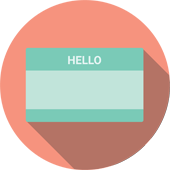 Business & Brand Naming That Stand Out
CALL IT AS YOU SEE IT, AND OTHERS WILL CALL YOU
The first step in taking any business to market is debuting it to customers with the right name. If you're reading this, there's a good chance that you already understand how challenging and time consuming finding that name can be. If you're a parent, then you've already been through a naming process- it's not easy, we get it.
Your company, brand and product name is important
A business' name is your customer's first impression of your brand. It represents the company's values and vision as well as the direct services and benefits it offers customers. Naming your company can be stressful and time consuming, but arriving at an amazing name is possible, if you know where to start.
The right name speaks to customers for you
The approach you take in choosing a name is as important as the name itself. A name like "Bob's Discount Furniture" leads the reader directly to a literal definition of the company, whereas a name list "West Elm" takes an evocative approach, aligning the company with a customer's opinion and interpretation of the words.
Let brandbliss help you identify the voice of your company and choose a name that sets that tone for your market.