Stop sharing people's content – let them share yours.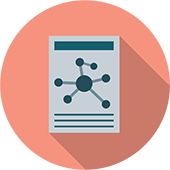 Insightful Content Strategy & Creation
DON'T JUST GRAB THEIR ATTENTION, KEEP IT.
We only serve content one way at brandbliss: well done. Let our content strategy & creation service build and execute a content plan that targets your ideal customers and builds a reputation of thought leadership for your company. As your following increases, your influence (and mailing list!) grows and your reach expands to followers and their friends – all while you remain focused on your core business.
The right message, the right audience, the right content
We go to great lengths to understand your company's areas of though leadership and market differentiators, and dovetail that with an analysis of your target audience and ideal customer. Then we craft posts that appeal to your customers on the right platform, at the right time, and with the right content or offer.
Friends don't let friends share bad content.
Quality content, whether original or curated, is the hallmark of a solid content strategy. Take the guesswork out of what you'll share with your followers by letting us build and execute a strategy that revolves around creating and finding useful, meaty content that your followers are excited to click, like, and share.
Want to get your content strategy & creation together for the next few months? Schedule a call or just drop us a note, and we'd be happy to chat!