Not every company needs everything.
But isn't it nice to know that if you want everything you can have it!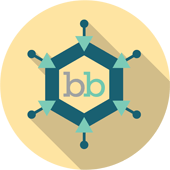 Integrated Marketing Management
You deserve to succeed, we'll help make that happen.
For startups, entrepreneurs and small businesses, it's essential to establish a well-defined and consistent brand identity. Integrated marketing management builds continuity into your brand and messaging, and consistent marketing solidifies your brand in the minds of customers.
We'll build your brand, phrase your message, ensure its delivery and measure the results.
brandbliss delivers a powerful combination of solid marketing campaign strategy and flawless execution for your company. Together, we'll decide on specific goals. Then, brandbliss will plan and execute the marketing campaigns that will drive customer engagement and conversions to meet them. Each campaign will be uniquely tailored to not only reach your ideal customers, but also to inspire a desired action.
This service separates businesses that always struggle from those that enjoy sustainable growth.
For one proportional, predetermined monthly fee, the ability to stay focused on the day-to-day operations and sales of the business becomes a reality. Coupled with the savings from recruiting, hiring and training a marketing team, as well as the myriad other overhead costs associated with employees, this program has become the go-to for folks who understand the competitive landscape and the value of how their time is best spent.